1 property for sale in Castelló d'Empúries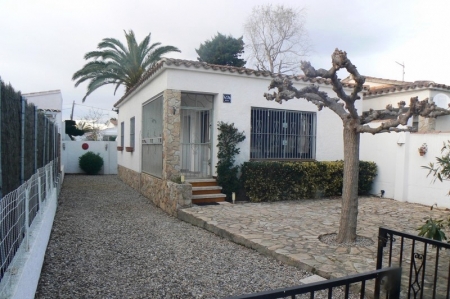 Castelló d'Empúries, Detached house in Bungalow-style in Empuriabrava
constructed:
75 m²
plot area:
220 m²
bedrooms:
3
price:
€ 219,000.-
Real estate agent in Castelló d'Empúries, Catalonia
You are looking for a property for sale in Castelló d'Empúries, or have a question regarding our real estate offers in Catalonia? You were not able to find the ideal house in Castelló d'Empúries? Then please call us on +34 971 720 164, or send us an email to info@portacatalunya.com. Our Porta Mondial real estate agents in Castelló d'Empúries will be pleased to asist and will help you find your dream property.
About Castelló d'Empúries and surrounding area:
Empuriabrava, Empuriabrava in Catalan is a sub-municipality of Castelló d'Empúries the Gulf of Roses, in the province of Girona. The city is most famous for his lattice scale network of navigable canals with a total length of about 30 miles and about 5,000 moorings for boats. Most households have direct access to the channels and docks. Most homes also have a place on the ship.
The gently sloping, sandy beach Platja d'Empuriabrava, with its 1.6 kilometers of one of the longest in the Costa Brava. In addition, the site offers a lot of sailing, surfing and diving schools, boat rentals, and several ways to buy your own yacht.
The immediate area offers much to discover. As would Empuries, the remains of a Greek and a Roman city, which bind directly to each other and have more than 2,500 years old. It also offers the tourist area around Empuriabrava beautiful forest with two characteristics: the location is right next to the nature reserve "Marshes" and is located within a radius of 12 km around 30 volcanic cones and craters most are still visible. Danger does not exist, last erupted about 11,500 years ago.

>